PART 2: Halong – Emerging Resort Market
10/10/2017
Following the emerging trend of condotels in the resort property market, BIM Group recently introduced Citadines Marina Halong – a charming oceanfront project with iconic wavy-designed balcony resembling the endless ocean waves, with all the units boasting breathtaking views of the tranquil blue bays. Managed by Ascott Limited, one of the world's leading serviced apartment operators, Citadines Marina Halong is expected to set the new standards for residential projects in this area. This sophisticated project features 637 condotel units and 176 luxury apartments. Owners can benefit from a high standard of living and convenience with modern facilities such as infinity and rooftop pools, restaurants and bars, supermarket, gym and recreation zones.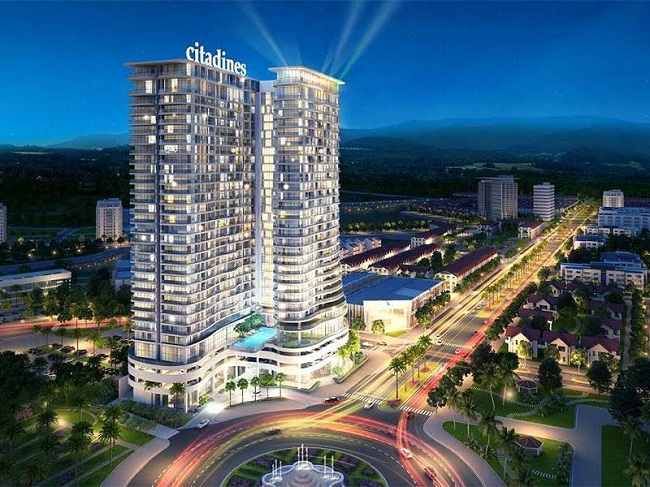 Photo: Citadines Marina Halong
Sun Group, known for developing iconic luxury resorts across Vietnam including InterContinental Sun Peninsula Resort Da Nang and the newly opened JW Marriott Emerald Bay Phu Quoc Resort & Spa, is now expanding its presence to Halong Bay with the latest all-villas project, Sun Premier Village Halong Bay. The oceanfront resort lies next to Sun World Halong Complex and was designed by Australia's renowned Dark Horse Architects and AEDAS – a Hong Kong-based landscape design company. Sun Premier Village Halong Bay incorporates eco-friendly living, with 60% of the construction site earmarked for garden and green spaces. The resort offers a variety of beachfront, ocean view, garden and lakefront villas in a contemporary Asian architectural style. The existing theme parks and facilities nearby make this project ideal for a vacation home with a vast array of family entertainment options within walking distance.
Photo: Sun Premier Village Halong Bay
Sun Group was also granted permission to develop and operate the USD2 billion integrated casino resort in Van Don Economic Zone. The future luxury resort and entertainment project will be the first casino where Vietnamese citizens are allowed to play and is expected to cater to a vast amount of domestic and international tourists. Ms. Giang Do – Sales Agency Director of SunRealty said: "Halong is an appealing resort market with its rich history and breathtaking sceneries. Now, with the increasing investment and development of multiple blockbusting projects, Halong is fast on track to be the next resort destination in the region. With the upcoming USD2 billion Van Don Casino and the exciting Sun Premier Village launch, the renowned UNESCO World Heritage has become extremely potential for tourism and investment".
According to the Provincial Department of Tourism, in 2016, Quang Ninh province only has two 5-star hotels, five 4-star hotels and ten 3-star hotels. Considering Halong Bay's tourism potential, combined with the lack of high-end and internationally branded hotels and resorts, there are tremendous opportunities for investors and developers to tap into this booming market. With all the exciting activities going on, Halong Bay, the "dragon" of Northern Vietnam, is now awaken, ready to bring its irresistible charms and beauty to the world.
This article is brought to you by INDOCHINA PROPERTIES Vietnam.
INDOCHINA PROPERTIES is a division of INDOCHINA CAPITAL, one of the first foreign investment funds dedicated to Vietnam's real estate and financial markets. INDOCHINA PROPERTIES specializes in premier real estate brokerage for luxury homes and investment properties. With years of experience in sales of high-end real estate all over Vietnam, we provide you with crucial insights and market knowledge to make your real estate investment in Vietnam a smooth process.
If you are interested in Vietnam real estate investment, please contact INDOCHINA PROPERTIES at info@indochina-properties.com or hotline +84 901 535 550
Related post: Halong – Emerging Resort Market (Part 1)