PART 2: Golfing in Vietnam – undiscovered destination
10/10/2017
DANANG
Danang has emerged as the top choice holiday destination for its white smooth pristine beaches and accessibility to major hubs in Asia with 156 international flights per week. The primary international markets are South Korea and China, followed by Japan, Thailand and Singapore. What attracted golf operators to Vietnam's Central Coast is probably the fine gifted dune lands in Vietnam, which also characterizes the major local landscape and makes the perfect foundation to build golf courses, in comparison to the extreme high slopes and mountainous landscapes in other neighboring countries such as Japan .
Sitting on the picturesque coast of Danang, just 5 minutes off to Non Nuoc Beach, is the stunning championship golf course, The Montgomerie Links, named after its designer – Colin Montgomerie. It is located half-way between Danang City and the UNESCO World Heritage site Hoi An. The course was voted as Vietnam's Best Championship Course in 2013 by the Vietnam Golf Magazine and ranked in the Top 10 finest courses in Asia by Forbes.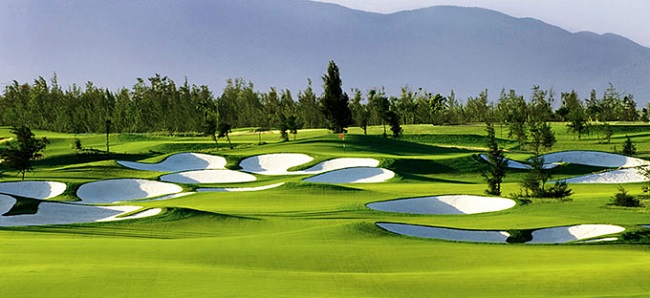 Photo 6. Montgomerie Links, Danang
Ba Na Hills Golf Club, designed by Luke Donald and managed by IMG, sets amongst some of the most impressive mountain ranges in the region offering visitors with pleasant and cool weather all year round. The 18-hole Championship golf course, just 25 minutes from Danang city centre, was awarded "World's Best New Golf Course" at the World Golf Awards 2016. The golf course provides a balance of challenge and excitement to golfers of all levels as it features two distinct nines – one being somewhat more traditional parkland in style for new golfers, while the other is characterized through the twists of the surrounding hillside encouraging more impressive shots. The Ba Na Hills Golf Course is also known for is well-equipped clubhouse including the unique Al Fresco restaurant with amazing views to the green forest and other quality merchandises.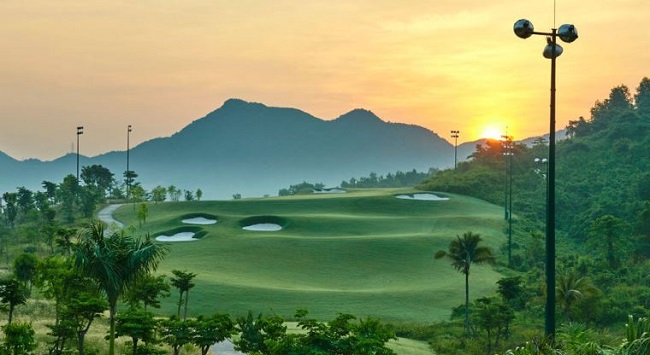 Photo 7. Ba Na Hills Golf Course, Danang
BRG Danang Golf Club, positioned on the fledging coast of Danang city, was designed by Australian Golf Legend and former World No. 1 Greg Norman. The golf course was immediately leapt to fame and recognized as one of the 15 best new courses in the world by USA GOLF magazine. BRG Danang Golf Course is a true 18-hole links-style layout, rolling through sandy soil dunes and back dropped by the lapping ocean and wild seaside vegetation. It features spectacular views of the East Sea, Cham Islands and the Marble Mountains, which could be observed from the stylish outdoor terrace of Persimmon Cafe. Nonetheless, the finest personalized packages including high-standard services in the Norman Suite dining room, entertainment programs in the Hickories lounge and The Niblick bar could not be missed.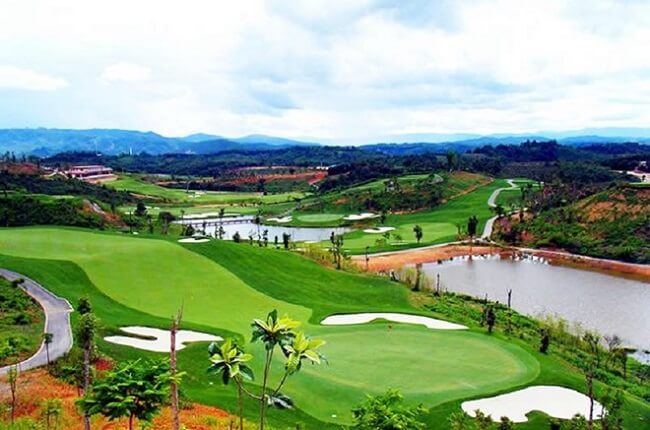 Photo 8. BRG Danang Golf Club, Danang
What golf players like most about Danang's courses are the experience of quality golf. There is the deep and rich culture of Vietnam which could also be explored from the delicious food, friendly people, stunning historical UNESCO sites and other holiday activities.
Integrated golf resorts that provide a well-rounded experience will certainly be in higher demand as they enable golfing tourists to play a round on the course and likely undertaking some sightseeing and entertainment activities during their stay. Danang is filled with numerous luxury resorts, for instance, golfers at the BRG Danang Golf Course usually choose to stay at the beautiful oceanfront apartments in The Ocean Suites or Hyatt Regency Danang, located just steps away.
The Ocean Estates, the newest project by reputable VinaCapital, is an exclusive oceanfront community of contemporary Balinese-style villas consisting of world-class amenities including infinity swimming pools, a beach club, a relaxing spa and gourmet restaurants serving a variety of cuisines. Villa buyers are offered exclusive golf memberships or discounts at BRG Golf Course.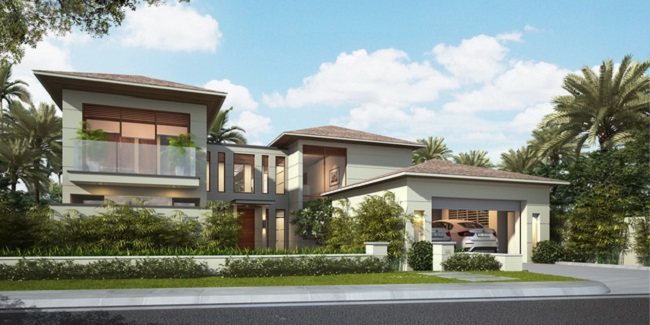 Photo 9. The Ocean Estates
LANG CO
Just an hour drive up North from Danang city, heading towards the Imperial Hue, is Laguna Lang Co Golf Club in Lang Co Bay. The resort features an 18-hole center piece, par-71 championship course, designed by 6-time winner Sir Nick Faldo. This Award-Winning golf course is perfect for both experienced players and beginners. The course presents a variety of options for players of all levels measuring just less than 7,100 yards from the championship tees and a beginner friendly 5,263 yards from the front tees.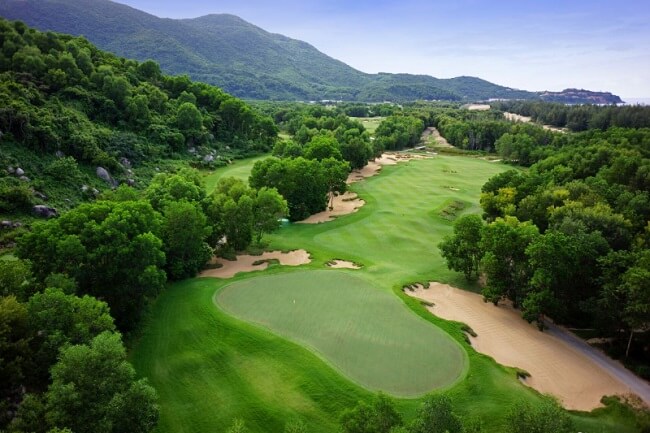 Photo 10. Laguna Lang Co Golf Club, Lang Co Bay
Not only known for its golf course, the complex also consists of the acclaimed Banyan Tree branded hill villas and Angsana residences. Located on the cliffs boasting dazzling private views of the charming bay, Banyan Tree hill villas are the perfect choice for those who prefer a private and romantic atmosphere. For families and groups of friends, the Angsana hotel offers wider range of outdoor activities with a 300 meter swimming pool and spacious common areas with direct access to the beach.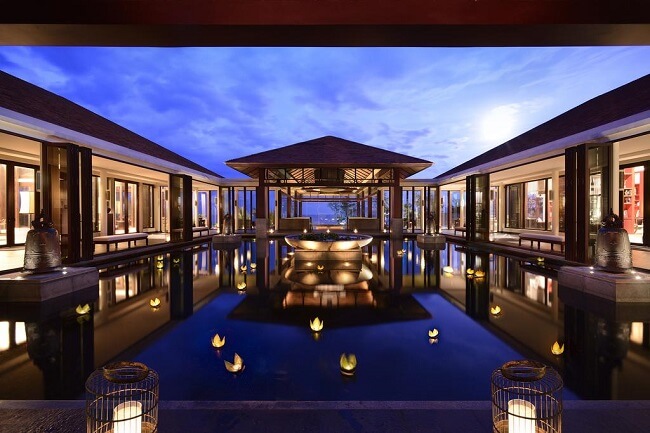 Photo 11. Banyan Tree Lang Co, Lang Co Bay
DALAT
Located on the highland of Vietnam is the former French hill station of Dalat, which is also home to the first golf course in Vietnam – The Dalat Palace Golf Club. Affectionately known as "Little Paris", the course makes full use of its mountainous setting and cool climate with breathtaking views of Xuan Huong Lake. Dalat is blessed with perfect natural conditions and weather for golfing. The city has a dry highland climate with pleasant temperature at around 18 to 20 degree Celcius all year round. All the golf courses here are equipped with bent grass, the special type of grass famous for its high adaptability to both cold and hot climates, an ideal ingredient for golf courses.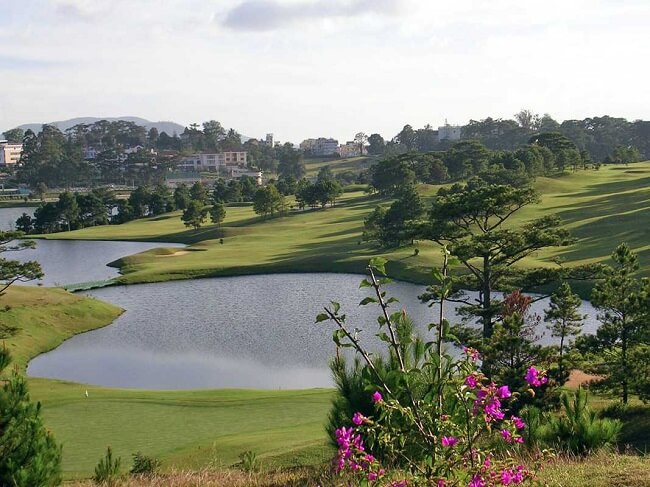 Photo 12. The Dalat Palace Golf Club, Dalat
Dalat at 1200, is one of the newest constructed golf courses, designed by former Burmese professional golfer Kyi Hla Han, and is surrounded by pine-forested valleys, mountains and lakes. Not only due to the cooler climates, but golfers choose it due to a number of richly enjoyable facilities namely the relaxing Dalat at 1200 clubhouse with all-inclusiveness of personalize service for sauna and steam, cozy lounge bar, extensive fitness center and top world-class dining experiences. This golf course isn't only targeted at professionals but it also has an Academy with certified golfing instructors who offer short/ long term lessons.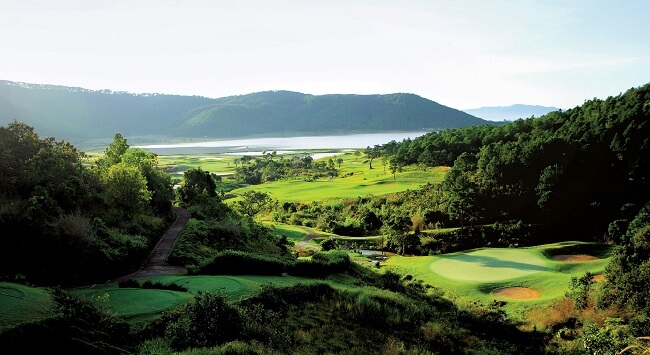 Photo 13. Dalat At 1200, Dalat
The Southern area of Vietnam is best known for being the financial and economic powerhouse of the country. Most golf courses are located in Ho Chi Minh City and surrounding areas, with future golf resort developments in Phu Quoc – Vietnam's biggest island and fastest growing tourism destination.
HO CHI MINH CITY
Ho Chi Minh City encompasses of a number of golf courses including Vietnam Golf & Country Club right in the city center, Song Be Golf Resort, and Twin Doves Golf Club. The Song Be Golf Resort was Vietnam's first international championship golf course and is regarded as one of the most challenging layouts in the country, drawing humongous attention from international golfers. The Long Thanh Golf Club consisting of 36 holes offers its players scenic views of Vietnam's countryside and rice paddies. These golf courses are chosen due to its close proximity to the dynamic social hub of Ho Chi Minh City where golfers can also enjoy nightlife, the shopping experiences and the culinary adventure.
From the North to the South, each golf course offers a unique experience anchored by diversified landscapes and weather in each location – which amazed foreign players. What is more astonishing for these players is the attractive pricing and good value they get in Vietnam compared to other golf destinations in the region. The membership fee for Vietnam golf courses starts from USD$14,000, whereas in Japan this figure is 6 times higher and for places such as South Korea and China, the starting figures are USD$43,000 and USD$40,000 respectively. If we take a closer look into the membership rates between comparable golf courses, the discrepancy is even more obvious. For instance, both Laguna Lang Co in Vietnam and Spring City Golf & Lake Resort in China offered integrated resorts and golf services, but the membership fee for Spring City is marked at US$112,000 – 5 times higher than that of Laguna Lang Co. Another example is the Dalat At 1200 and the Kawana Hotel Golf Course in Fuji, both are world-class golf courses positioned in the highlands, with membership fees at US$30,000 and US$88,695 correspondingly.
In Korea, the average price for public golf courses are around US$ 280 to US$ 330 over the weekend . This number is even greater for private golf courses where individuals pay roughly around US$350 to US$400, outstripping Vietnam's average daily rates of just US$70.
Nevertheless, there are a number of other factors to consider in choosing a golf course such as proximity to more than 1 other golf course in the chosen destination or proximity to the hotel, other attractions and restaurants. A golfer takes into consideration the whole complete package experience. Value is a drive but if the overall experience meets the expectations, then "golfers will see value of US$200 green fee as much as they will a US$50 green fee" – Jon Tomlison, General Director at Montgomerie Links, Danang back in 2007. "Appeal should be generated through a quality product, excellent and consistent service supported by strategic marketing strategy and not just low prices", he added.
Indisputably, Vietnam is becoming one of the most attractive and undiscovered golf destinations in South East Asia. Yet, it has still space for improvements in order to be more established. In order to attract the domestic market, the governing golf bodies could start boosting nationwide golf campaign, in particularly highlighting the health and social benefits. Even research have proven that golfers live longer than non-golfers, as golf activities improve substantially all the body composition, wellness and self-worth. According to Jon, "golf is the only game that can be played for a lifetime". Golfing sustainability and long-term growth could be reinforced by junior development programs. Golf clubs around the country should consider designing full packages for beginners, providing them with a set of affordable equipment and professional lessons from golfing conduct stage to social networking activities to maximize interaction. On the other hand, to attract greater number of international players, the government should also consider lower their taxes (currently charged on golf revenue at 31-36% service charge), this will incentivize golf businesses to implement more appealing packages. The government should also work on hosting more professional sanctioned golf tournaments, this will create exposure and marketability for Vietnam to build upon its position as the Asia's premier golf destination.
This article is brought to you by INDOCHINA PROPERTIES Vietnam.
INDOCHINA PROPERTIES is a division of INDOCHINA CAPITAL, one of the first foreign investment funds dedicated to Vietnam's real estate and financial markets. INDOCHINA PROPERTIES specializes in premier real estate brokerage for luxury homes and investment properties. With years of experience in sales of high-end real estate all over Vietnam, we provide you with crucial insights and market knowledge
Related article: Golfing in Vietnam – undiscovered destination (Part 1)